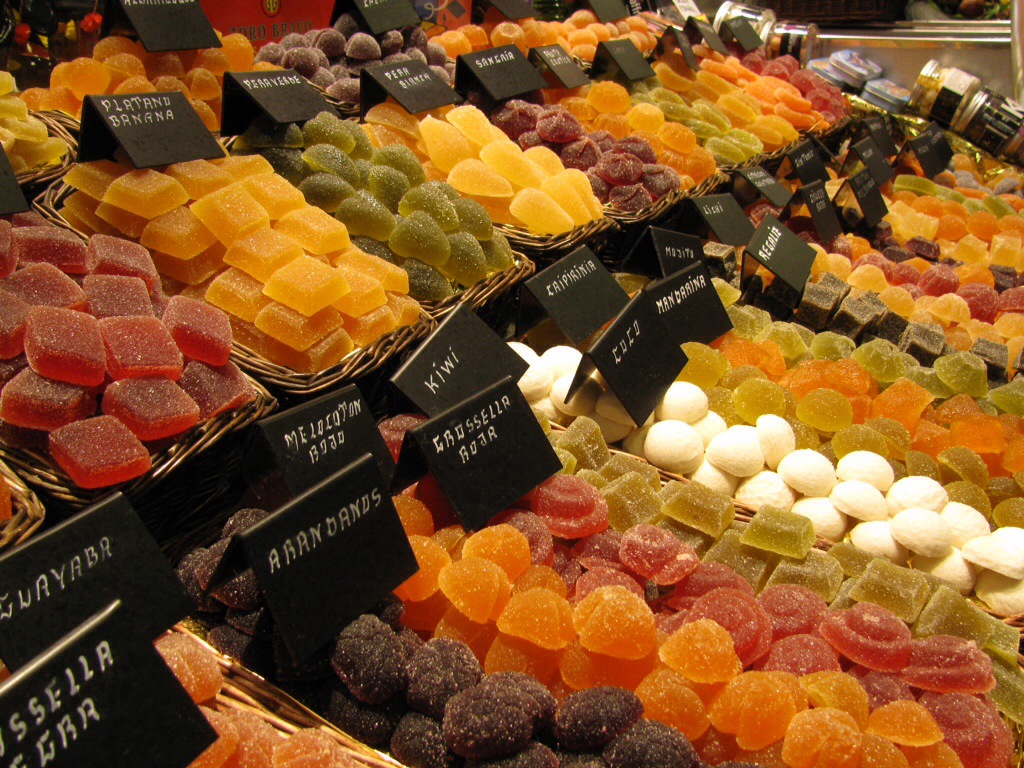 There is no shortage of things to try/taste here so this is a little shot of my first experiences! These fruit jellies …. OMG! A serious burst of flavour, made with real fruit … the flavours were amazing, passion fruit, lemon, mojito, cherry blah blah blah!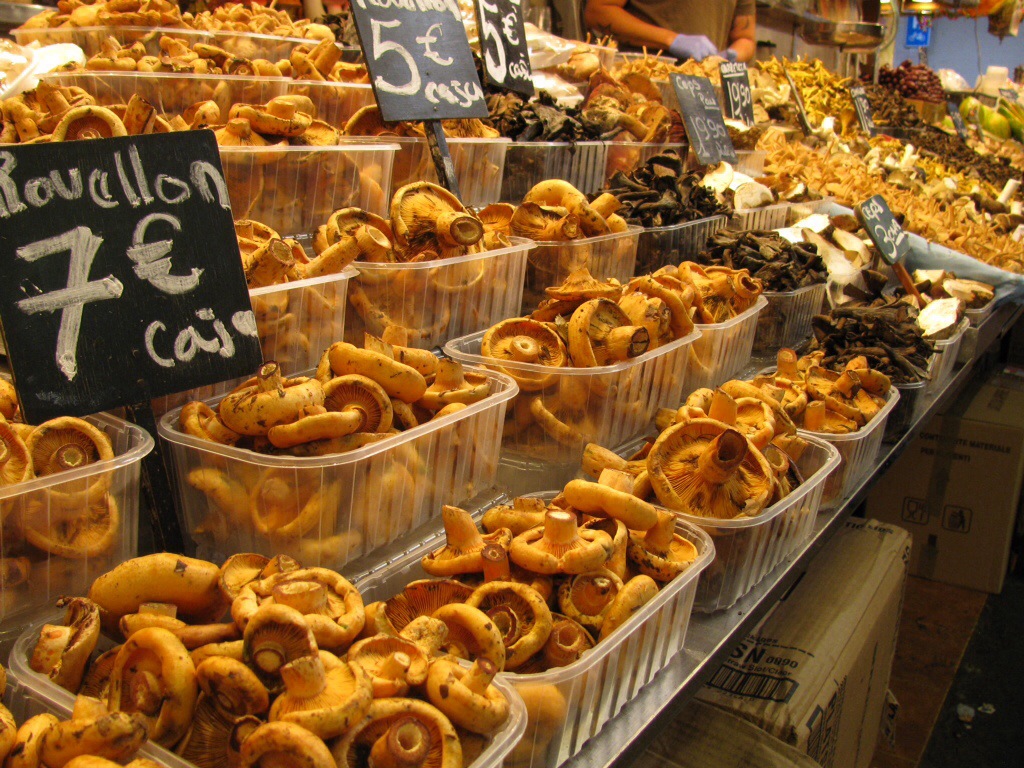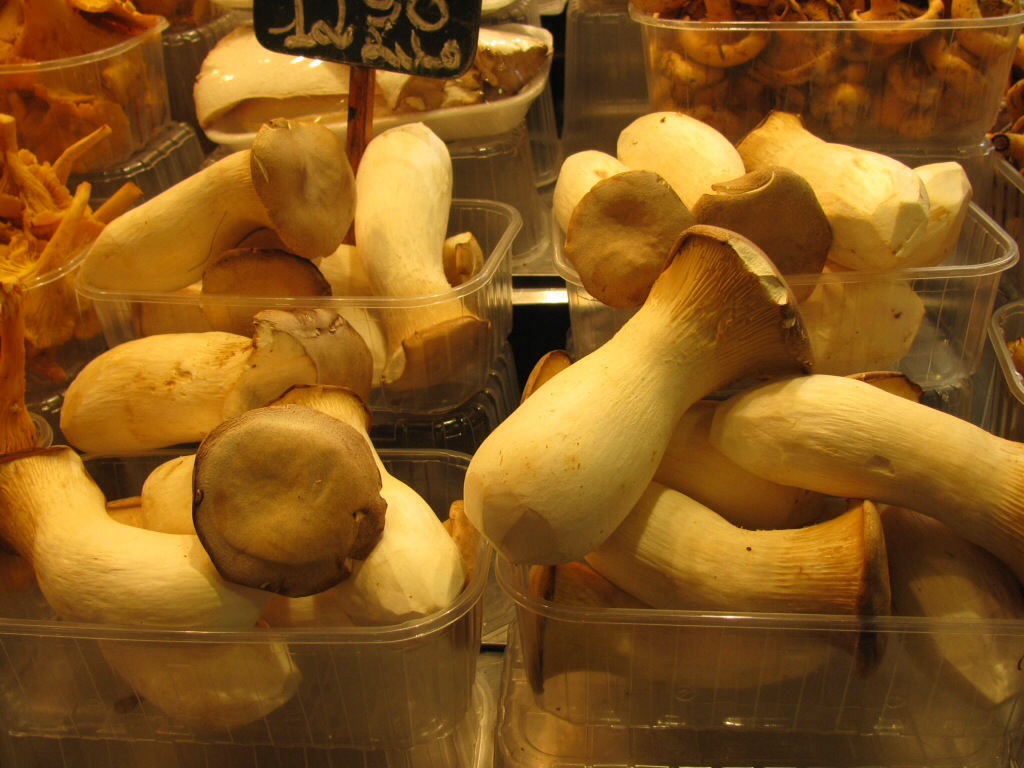 It's autumn here too and the selection of mushrooms in Mercat de la Boqueria is impressive … the size of the porcini's, WOW!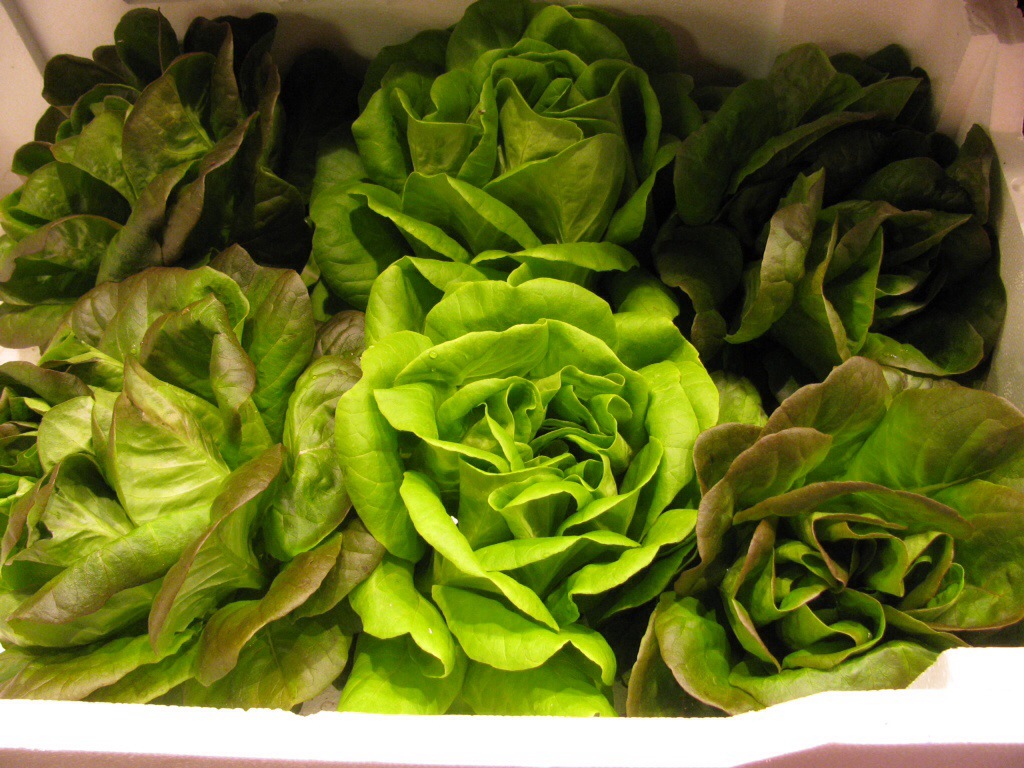 These lettuces were so fresh, they still had their roots … the inspiration for a salad, and with some albóndigas (meatballs) and spaghetti, an awesome dinner!