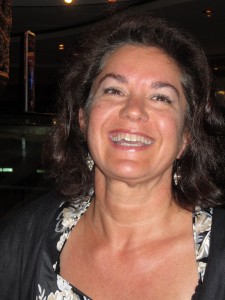 Well, isn't life really education, especially if you intend to be conscious of the lessons life hands you? I went to University after high school and came away with my B Ed in Arts Education with a major in Visual Art and a minor in Dance/Movement education. Since then there has been French studies in Winnipeg, bread baking workshops in Vancouver, Pastry/Baking school in Nanaimo, Tango, Salsa & Spanish lessons in Victoria. That's been the formal education!
Work
Teaching in public school was never a very good fit for me, I'm not really made of the 'right stuff', junior high is a tough place and I have the utmost respect for anyone who teaches there! A public gallery was a terrific fit for me, however, a move and career change found me in another classroom the ' kitchen' I teach there every day to eager and willing students, it's the best feeling ever!
Life
Ohhhh life, it sends us in directions we never imagined! For a very long time I walked along a fairly certain path, one I knew had an end …. finding a new path and new direction is my life's work at the moment. Where it will lead is anyone's guess, but I am willing to take the shot, risk almost anything on the adventure, No Fear!
Interests
You are getting a pretty good taste of my interests in this blog! Tango, Salsa, great food, wine,interesting places, photography, learning new things, meeting new people …… challenging my comfort zone!