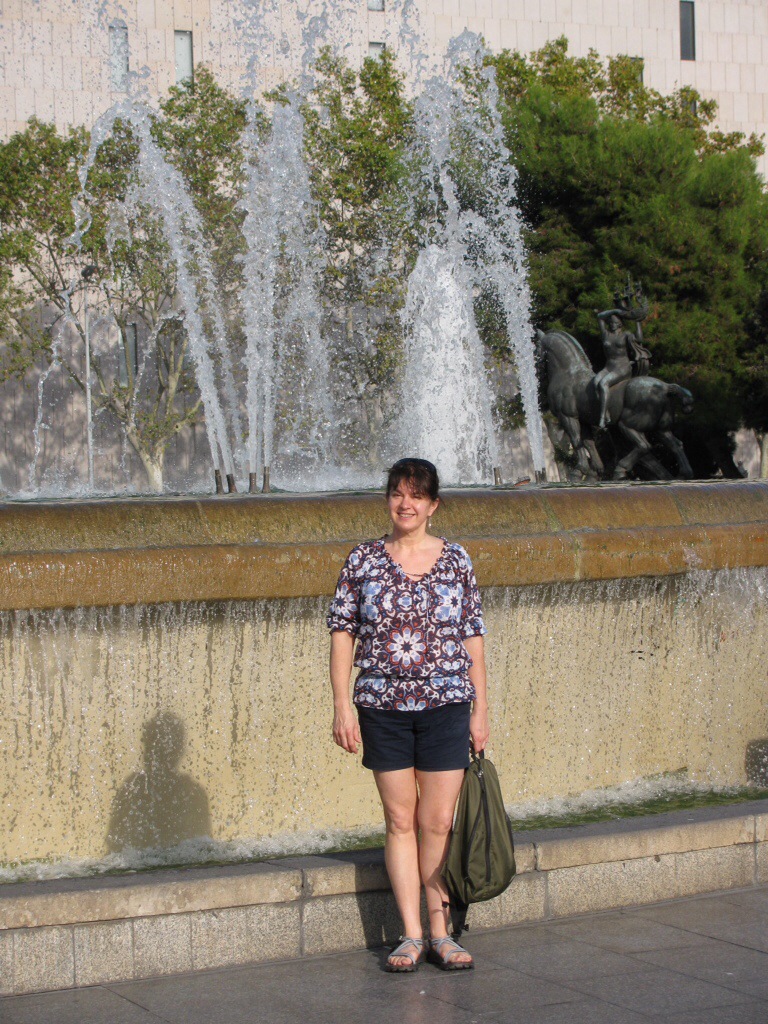 Well, on this part of the journey I'm not solo … my friend and fellow Broad Abroad, Kathryn is traveling with. We've been in Barcelona for three days … recovering/adjusting to the time difference and doing a lot of walking! A pic of me in Plaça de Catalunya.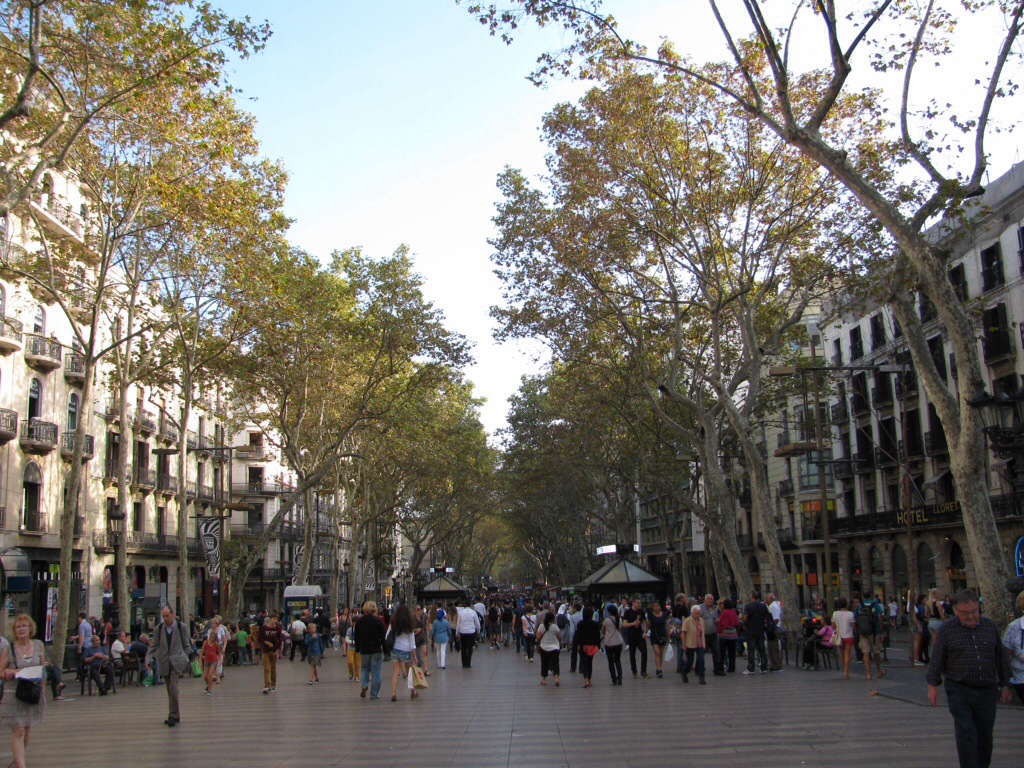 Just past the fountains of the Plaça … the start of La Rambla, ohhhh ya it's touristy, but you can't not come here … it's such a huge part of the experience.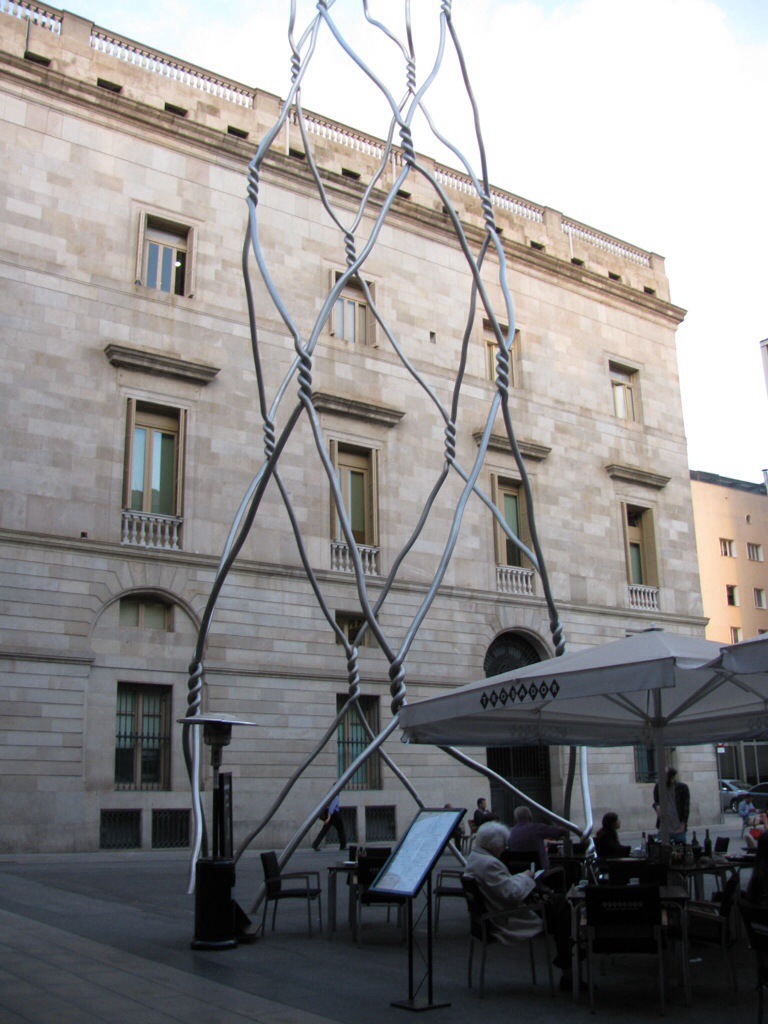 Great and interesting public art around every corner …. this cool sculpture was tucked away in a square on our search for another.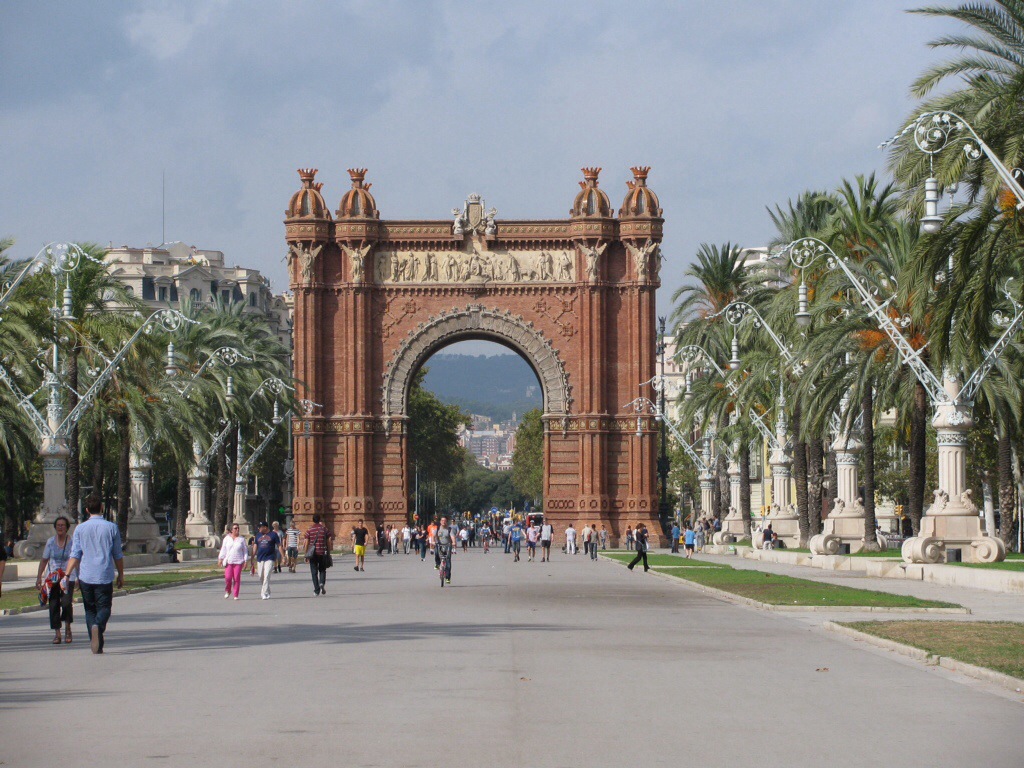 The Arc de Triomf, well Barcelona's that is and the beautiful Passeig de Lluis Companys. The weather has been fabulous for the second half of October, our walk down by the marina was warm with a great breeze off the Mediterranean.