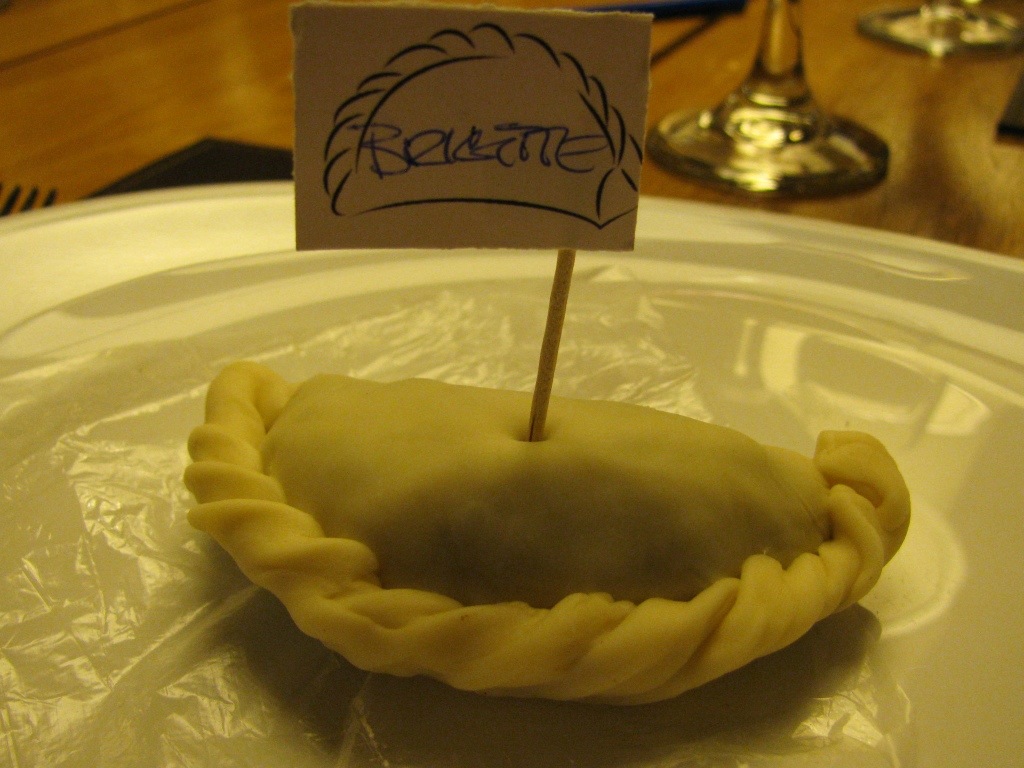 The Argentine Experience is billed as a cooking class, and although I didn't actually 'cook' anything it was a terrific evening! We started off with a welcome cocktail and a chance to meet a few of our fellow dinner guests, a honeymoon couple from Australia, two young women one from California the other Denmark as well as my friends from Spanish school both from the US. We then made our way upstairs to the dining room to test our skills at identifying aromas, I'm usually pretty good at this but not tonight, aghhhhh! Next! Our charming and ohhhh soooo young hosts start pouring the Malbec, I never saw the bottom of my glass the whole night, very dangerous! The rest of our group for the evening arrives from the airport, a Gap Adventures tour who've just been to Ushuaia, that's at the very bottom of the country, think Cape Horn and Tierra del Fuego!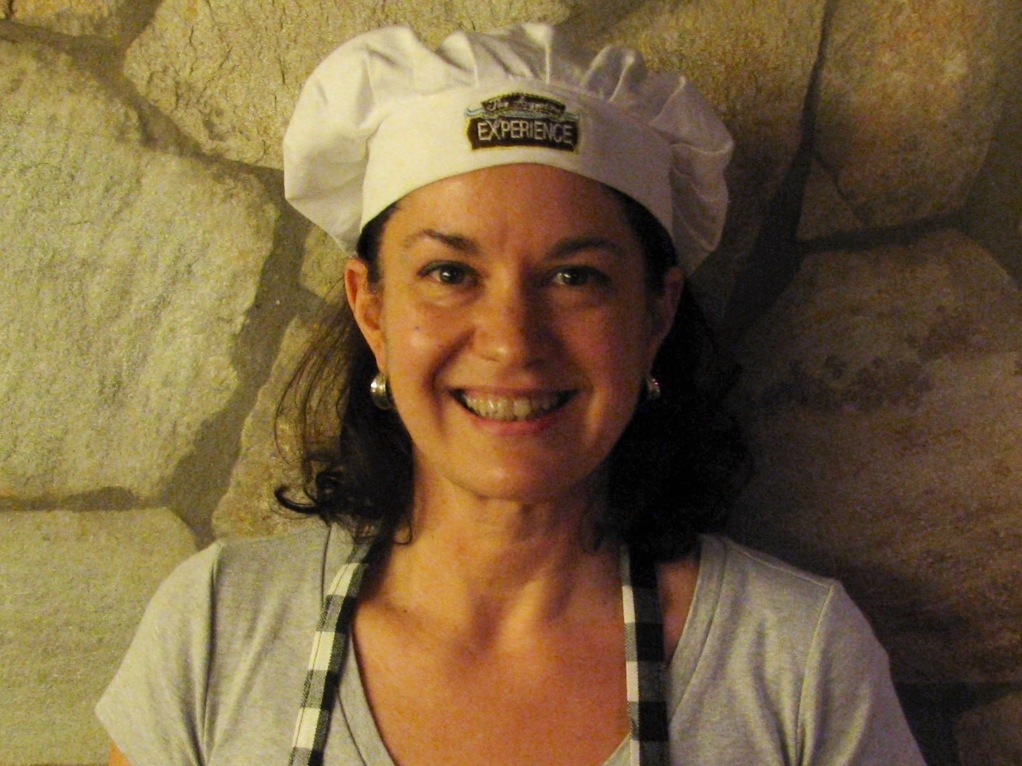 We suit up and start by building/filling our empanadas, then there is a competition to make another, however we like.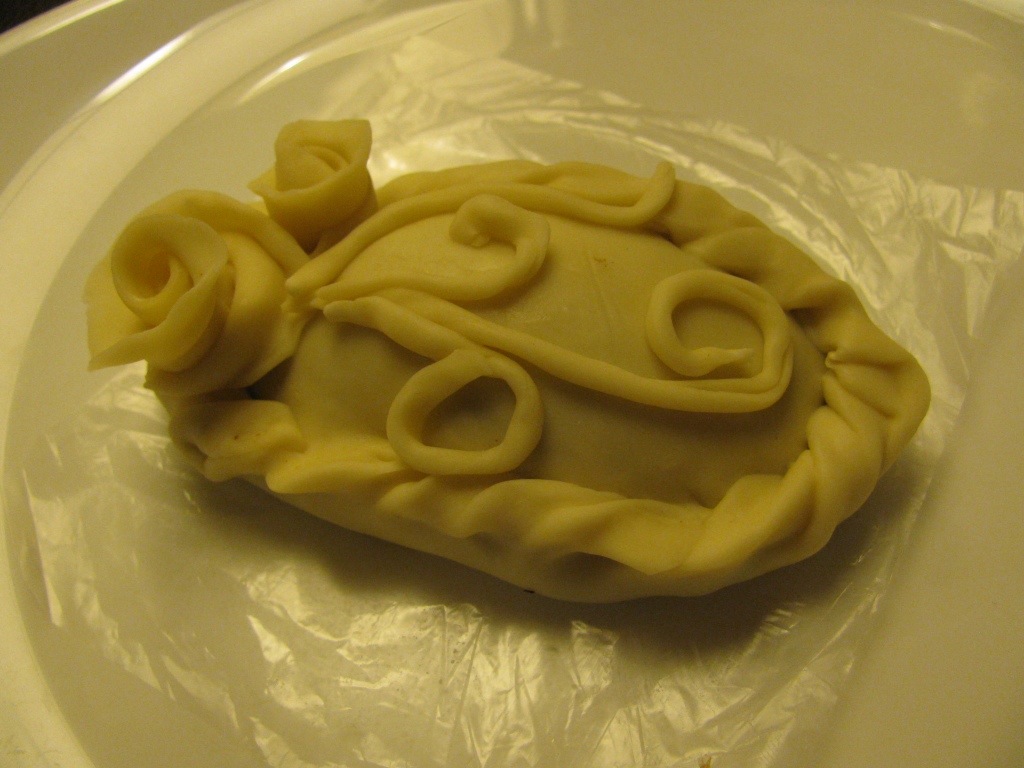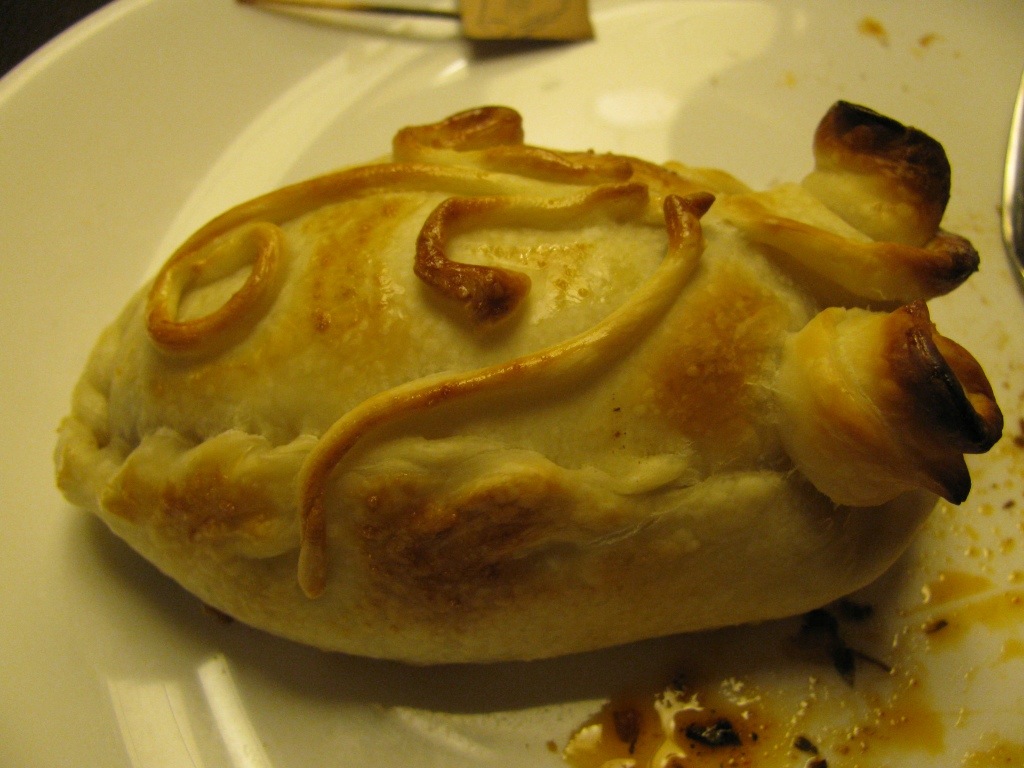 I've already had a bit of wine so my imagination isn't in top form! They tasted great, the fillings we were given tasted awesome. Beef braised in Malbec, caramelized onions, cheese, & veggie filling to use at your discretion. No, didn't win anything, I'll be fine, really,more wine please!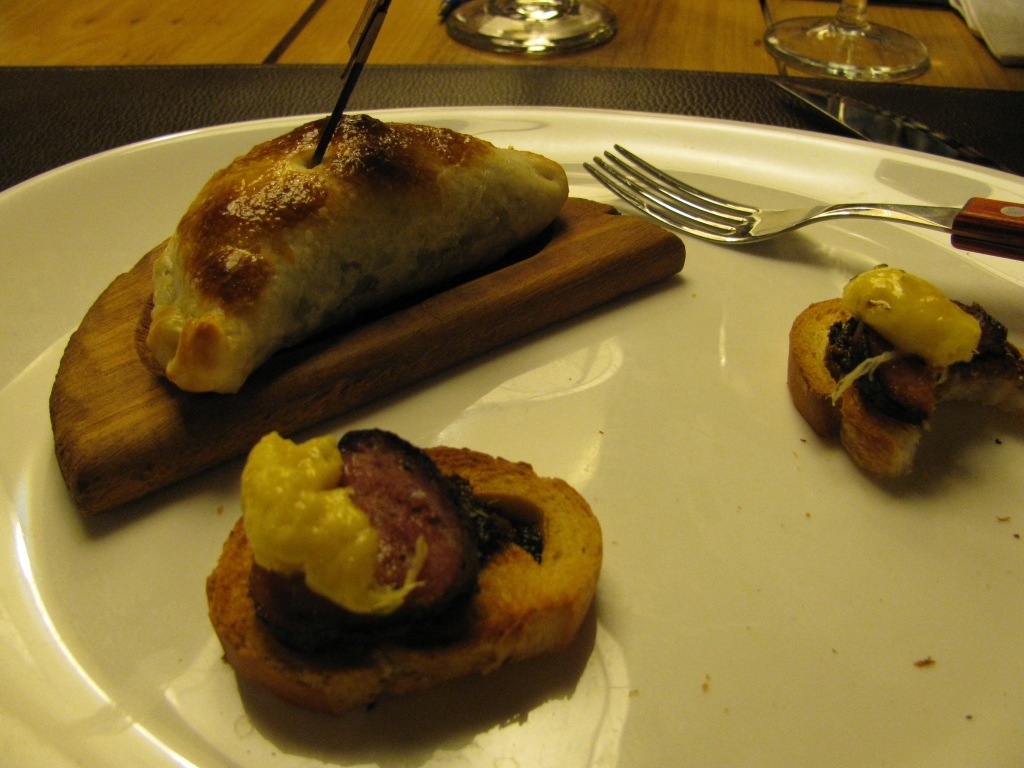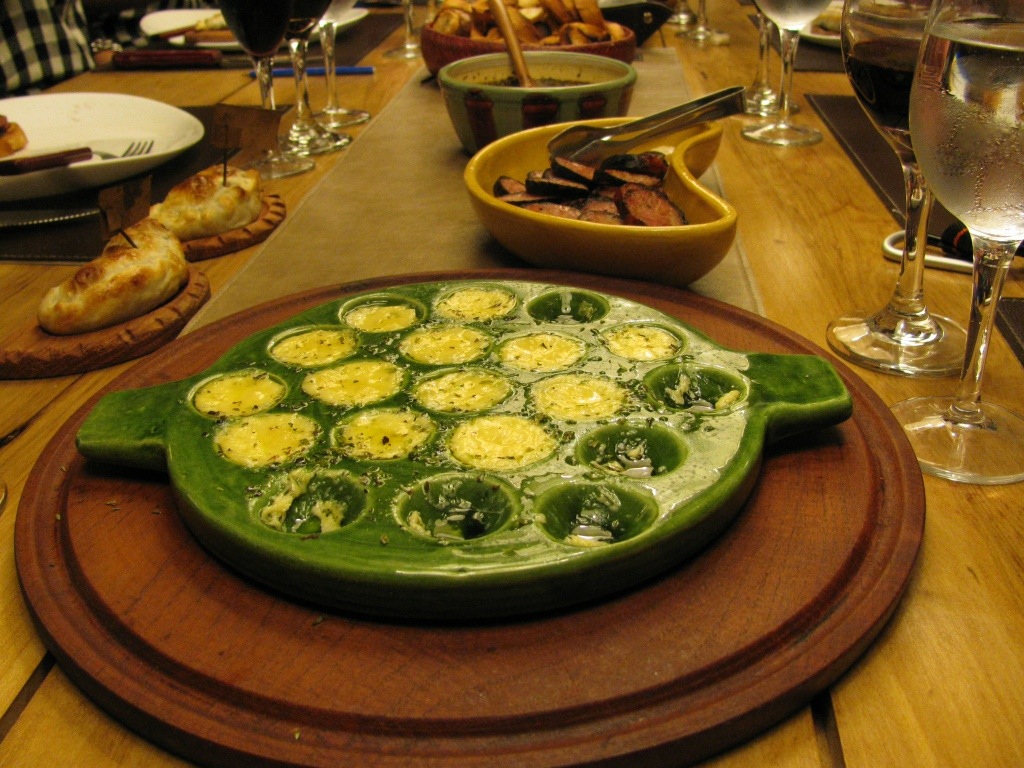 Now we eat! The empanadas are great and we also have crostini with chimichurri, choripan & proveleta. How do you like your steak?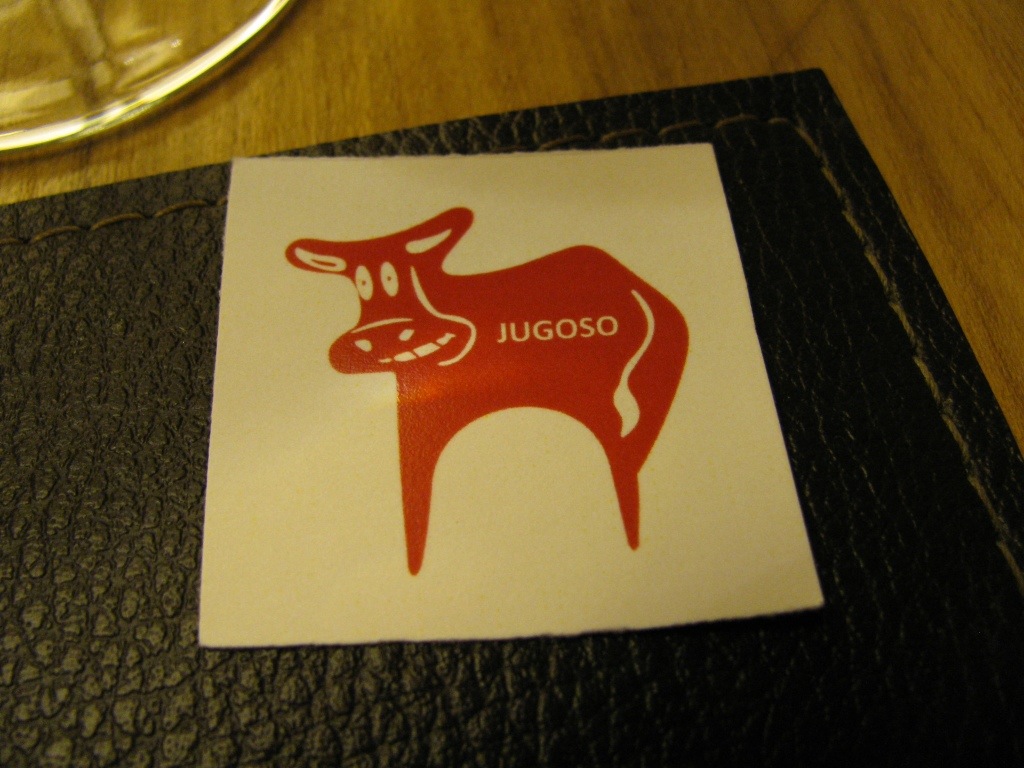 Jugoso, Por Favor! That's medium well! By this point I was too excited and hungry and probably drunk to remember to take a photo. Trust me, the filet was to die for and served with mashed potatoes and grilled veg.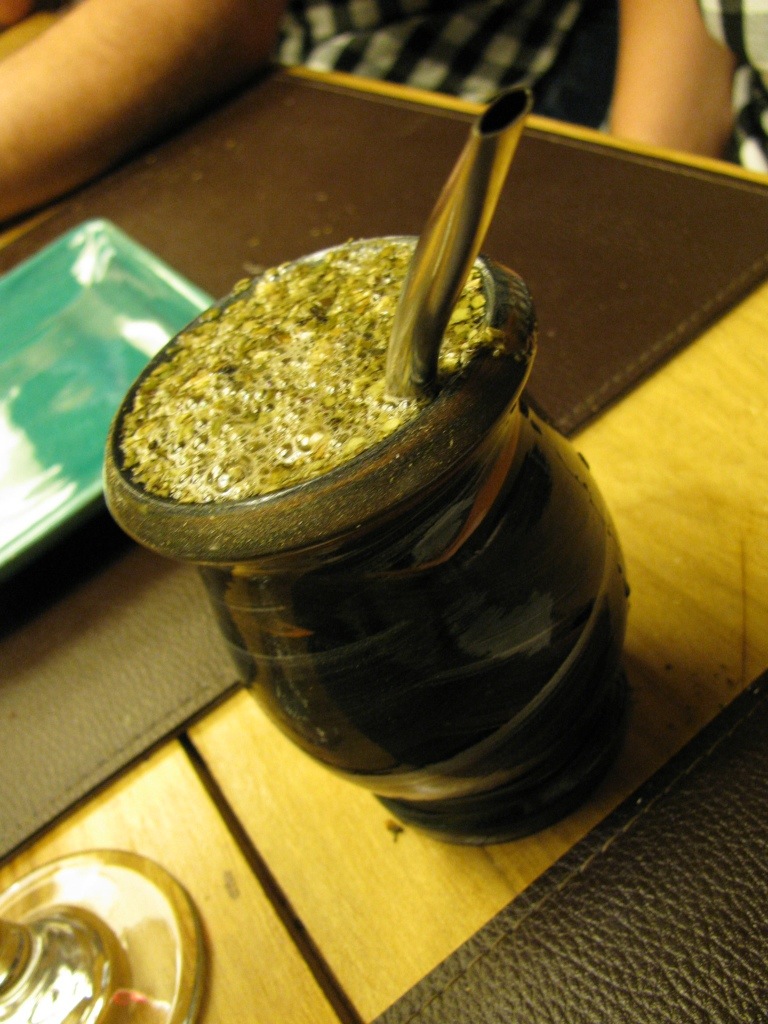 Next our hosts school us in the fine art of Mate preparation, an art to be sure! Argentines like theirs with sugar but if you drink green tea Mate will be an easy sell, you either like it or you don't. A mi me gusta! It's good!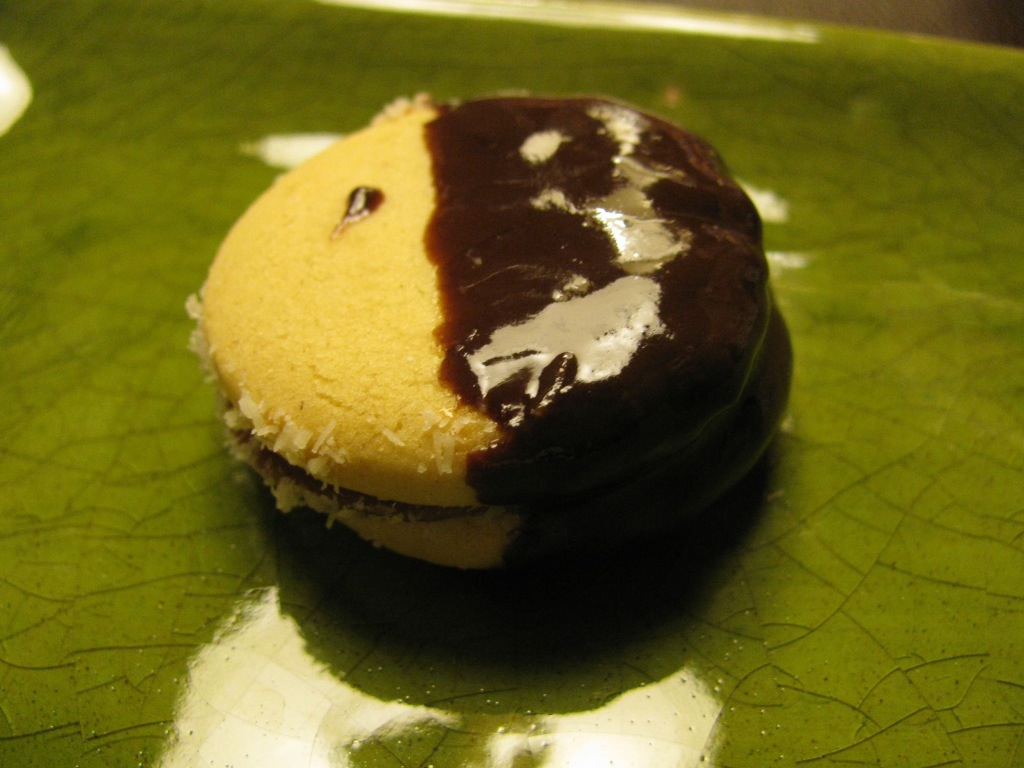 And last but not least 'Alfajores'! Argentines reportedly eat 7 million a day! Two vanilla biscuits sandwiched together with dulce de leche the edge rolled in coconut and the ones we made, dipped in ganache. Not gonna lie, I made/ate a few while our hosts gave us a lesson in the 'hand gestures' unique to BsAs. This dinning room is a lovely space in trendy Palermo Hollywood, we were treated very well and the evening was an awesome chance to meet people and enjoy the food, drink and culture of Argentina, I give it five stars!