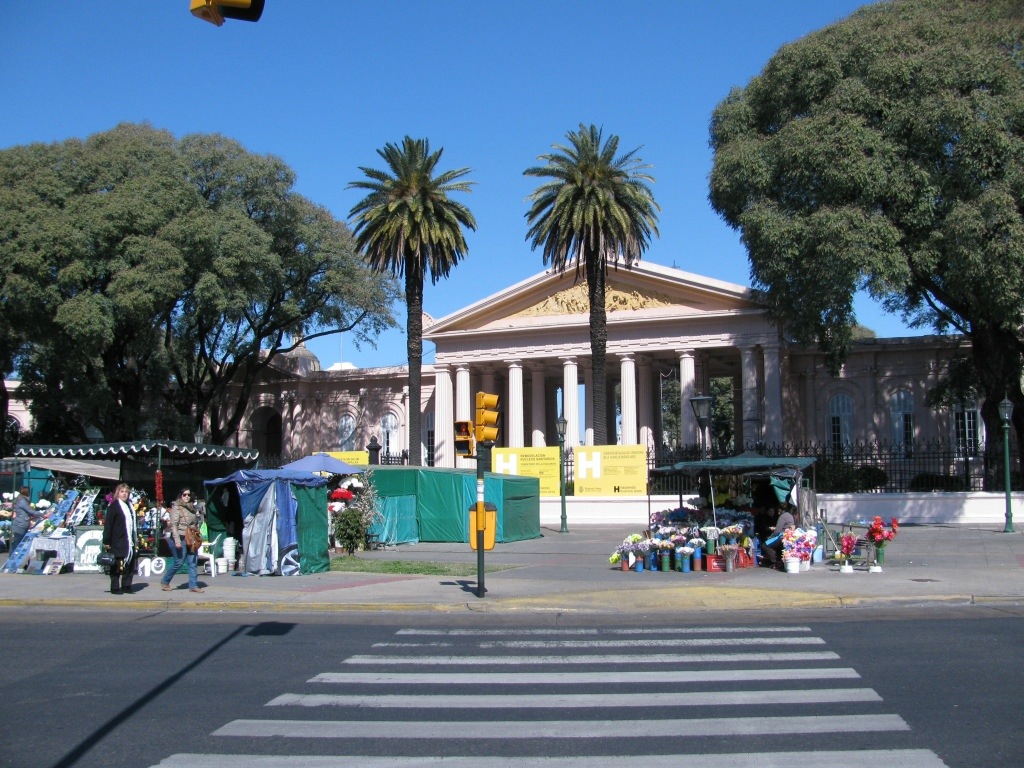 Chacarita cemetary was begun in 1887 and is the largest in the country, it is also the resting place for many of the countries artistic community … the place is huge, believe me! I was looking for a specific tomb but had no idea where it might be …. so I wandered.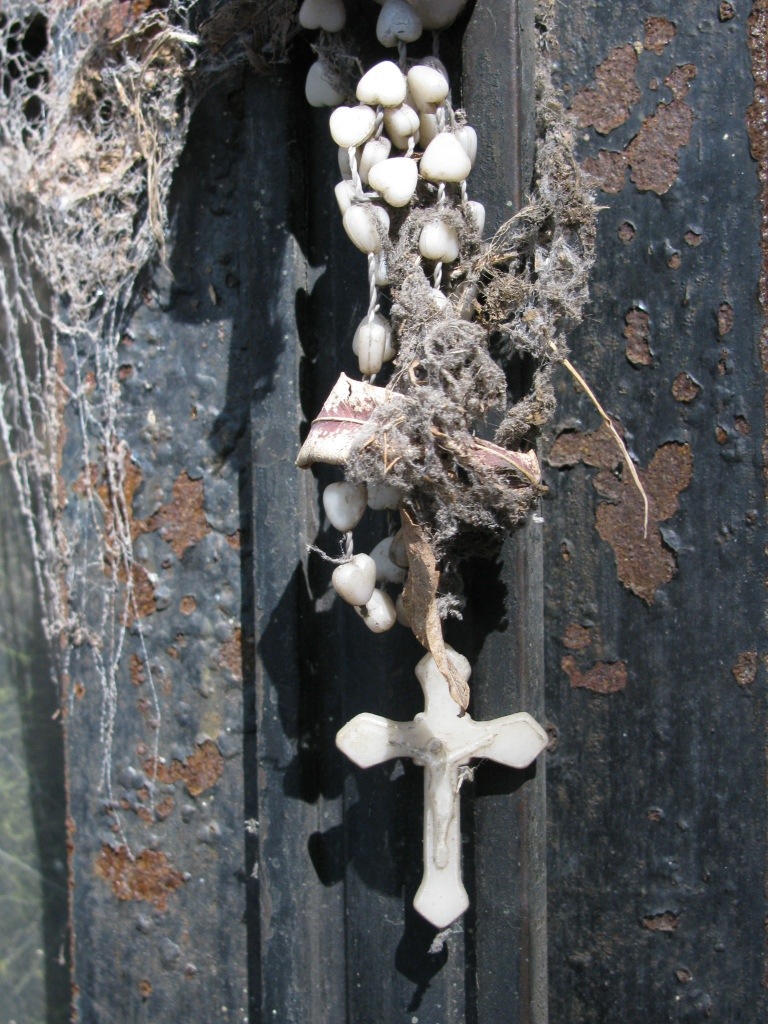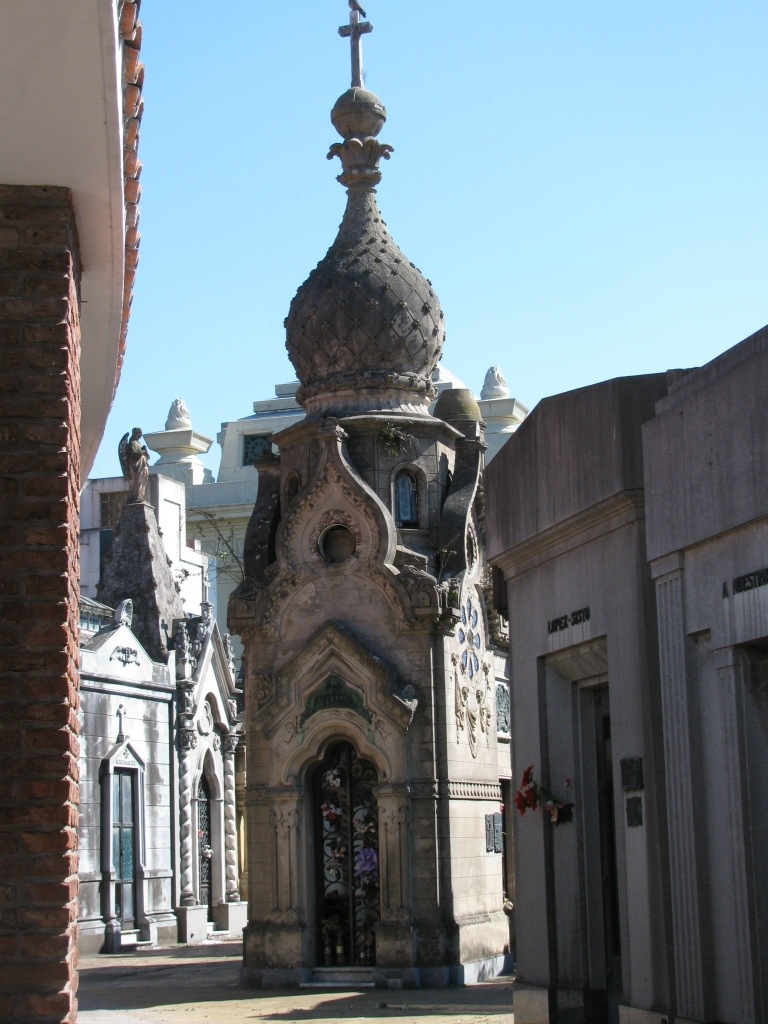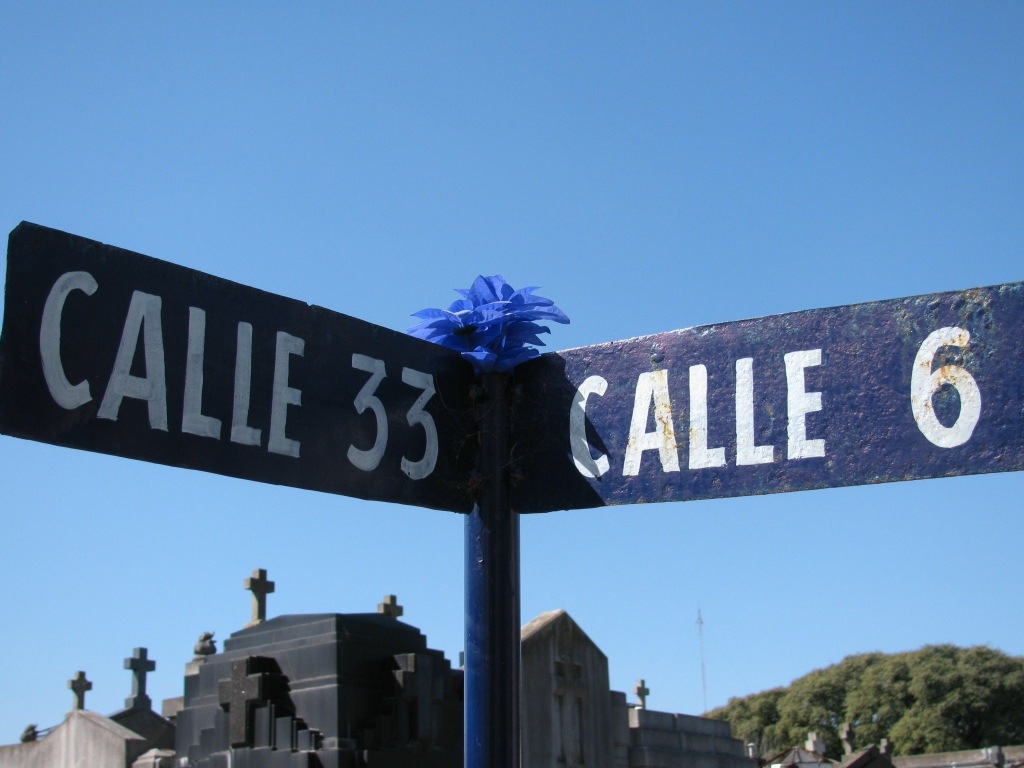 And at the corner of 6th and 33rd I found what I was searching for … the tomb of Carlos Gardel!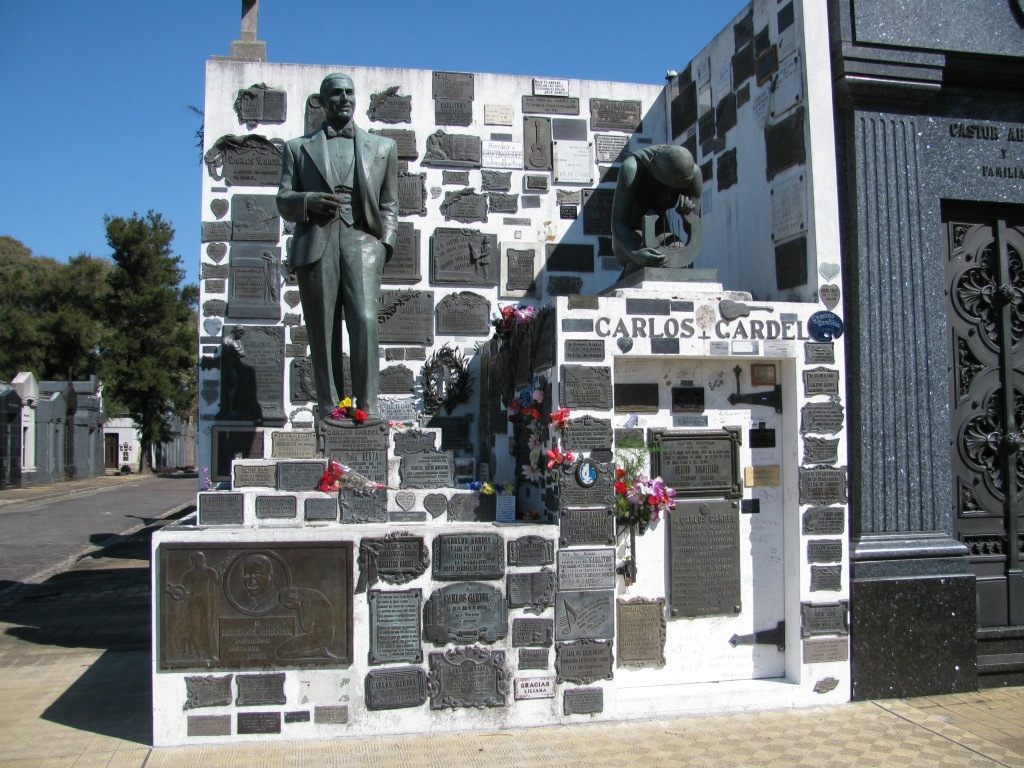 The legendary Tango singer/composer/actor who died in 1935 at the height of his career in a plane crash at the age of 44. There are homages to him all over the city, streets, murals, restaurants you name it. And so the story goes that the statue on his tomb always has a lit cigarette, well …. this day the cigarette wasn't lit …. but you can see two in his hand!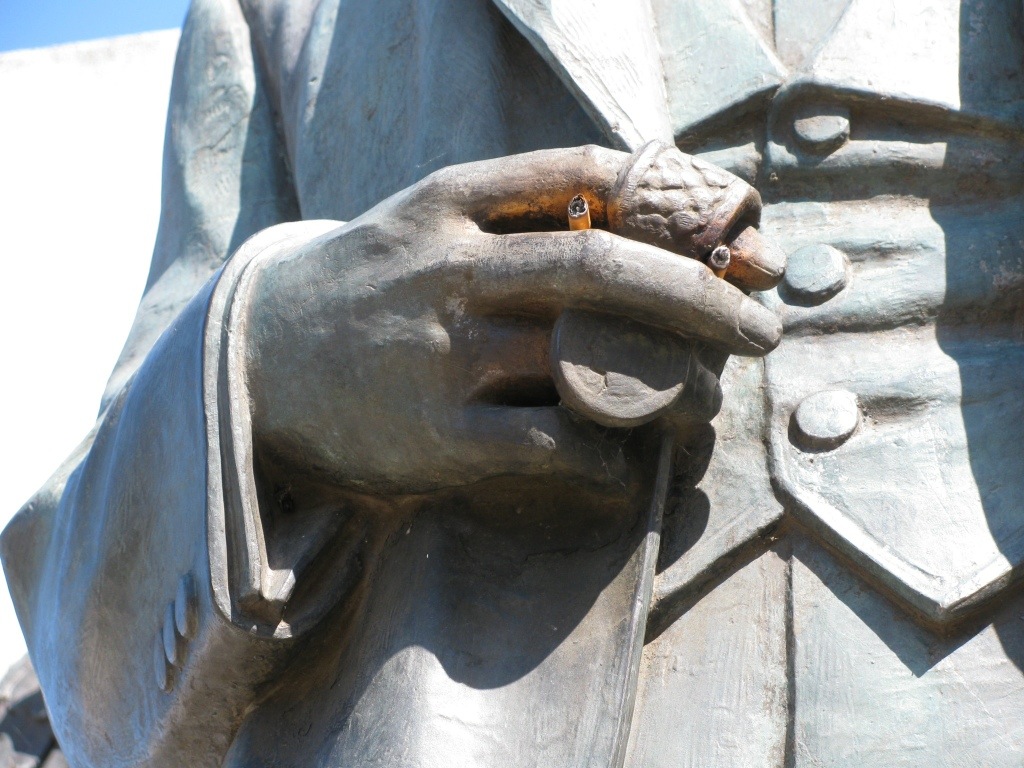 This place has a different feel than Recoteta, it's more open and not quite as over the top opulent, but the monuments to everlasting love and faith cannot be mistaken. This cemetery is not on the usual tourist route but is easy to get to by bus or Subte.