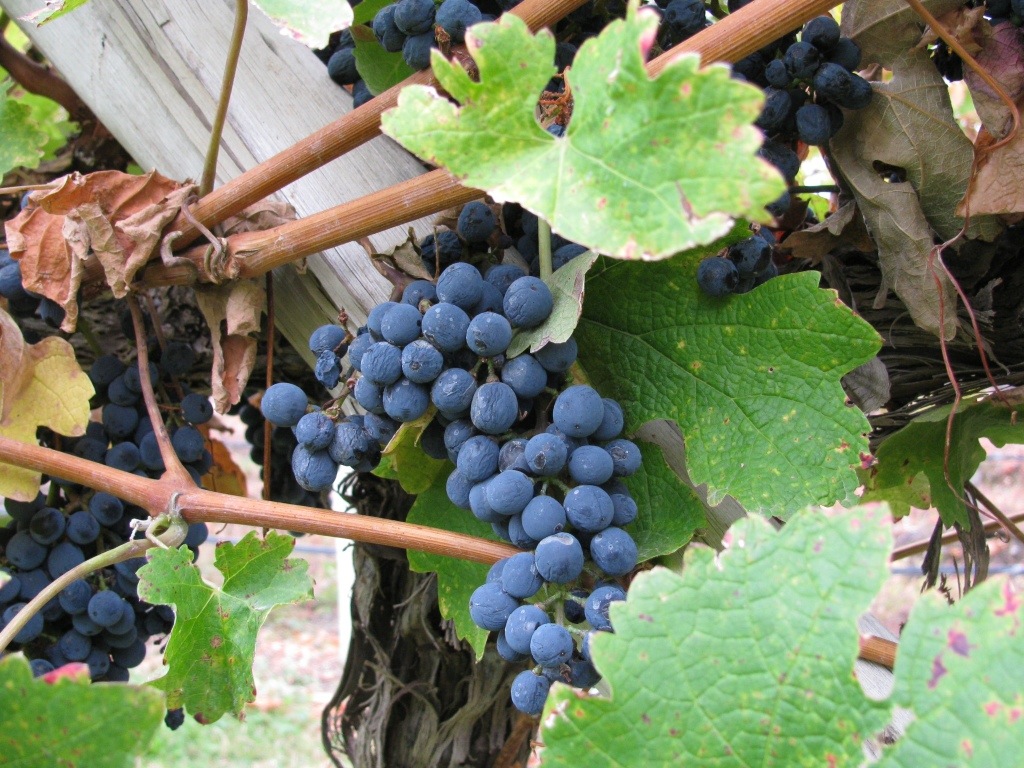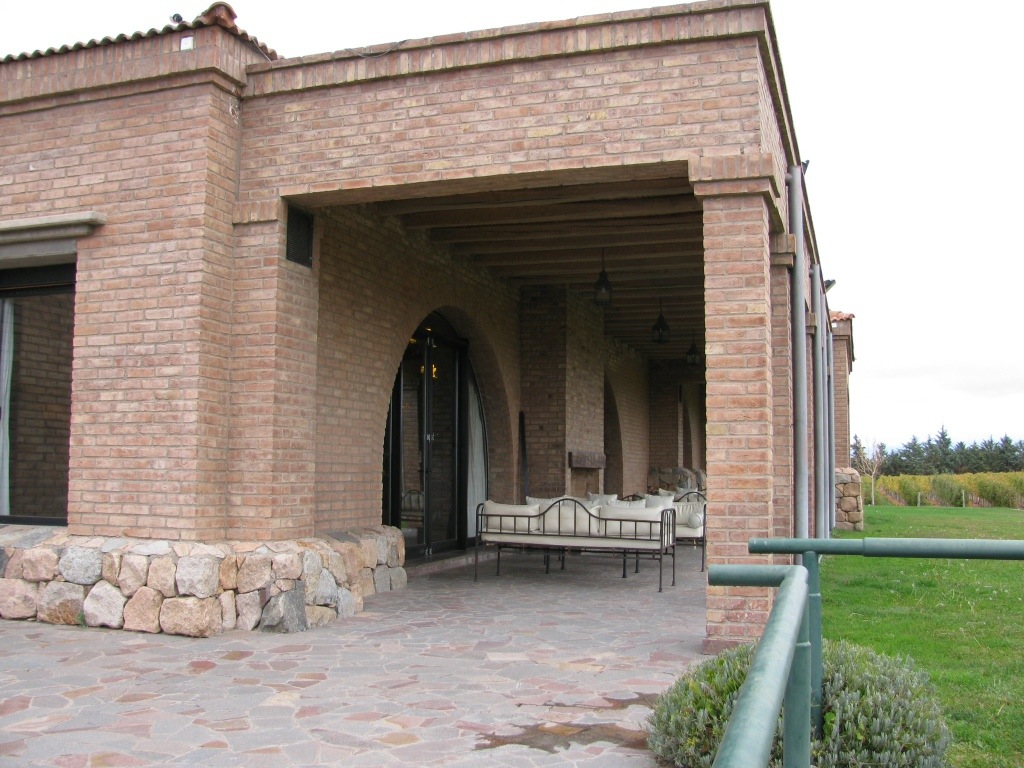 I've come to Argentina 'the land of Malbec' so there is now way I am going home without a trip to wine country, Mendoza. I met a man at Tango who has a travel company there and he planned an amazing itinerary for me, www.sakwinetravel.com. My guide Ceccilia picked me up early in the morning for the journey to the Uco Valley where we would visit three wineries. Parts of this region have been producing wine for a century or more but it has only been the last twenty years when things have changed dramatically. This is a desert, and no one would live here or be able to grow anything without irrigation.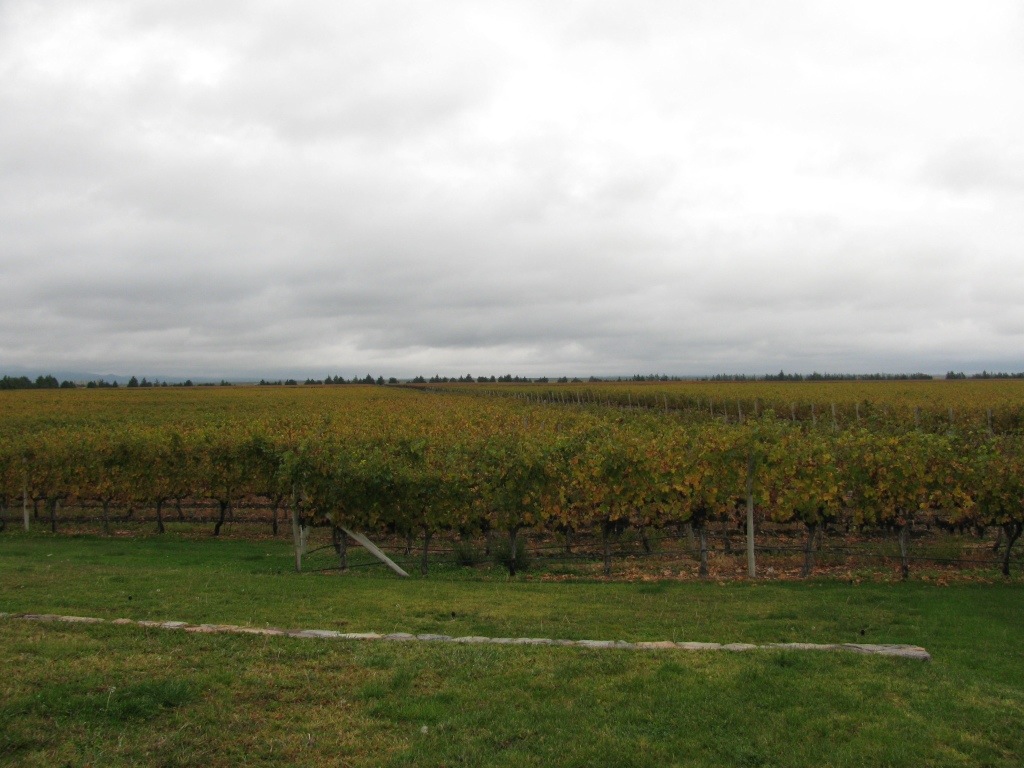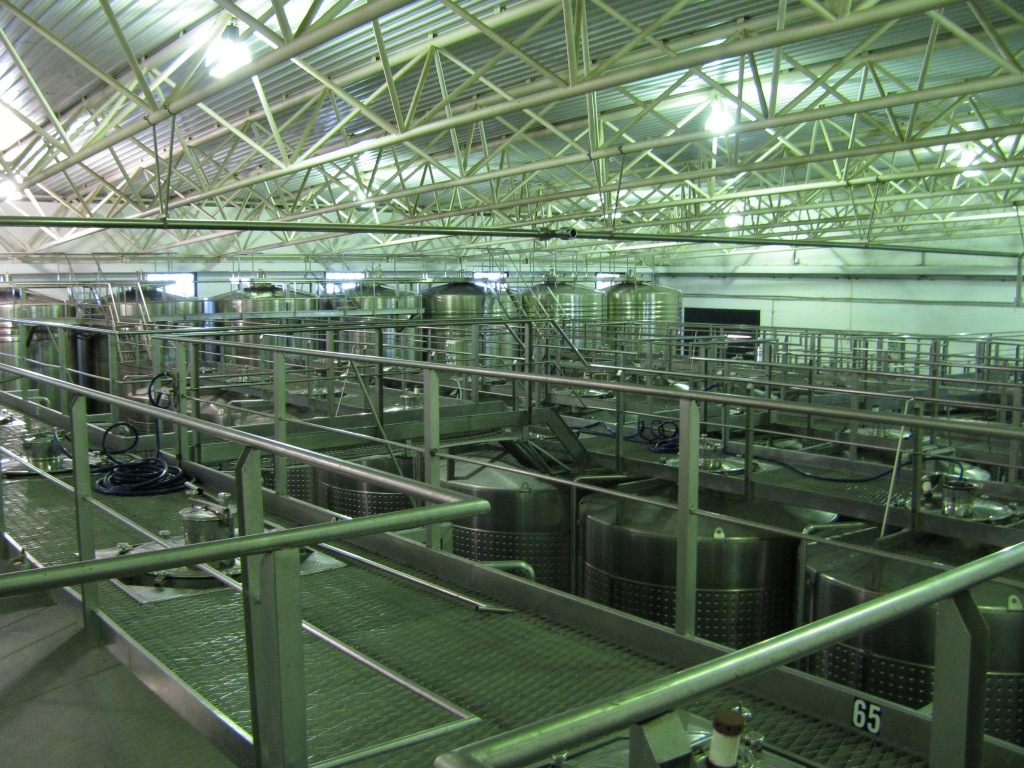 The first bodega is Andeluna, it is large, but not the largest I will visit in the next two days! It has a rustic warm feeling and the view is amazing, all the views are amazing! There is a lovely dining room and an open kitchen, with a great view, of course.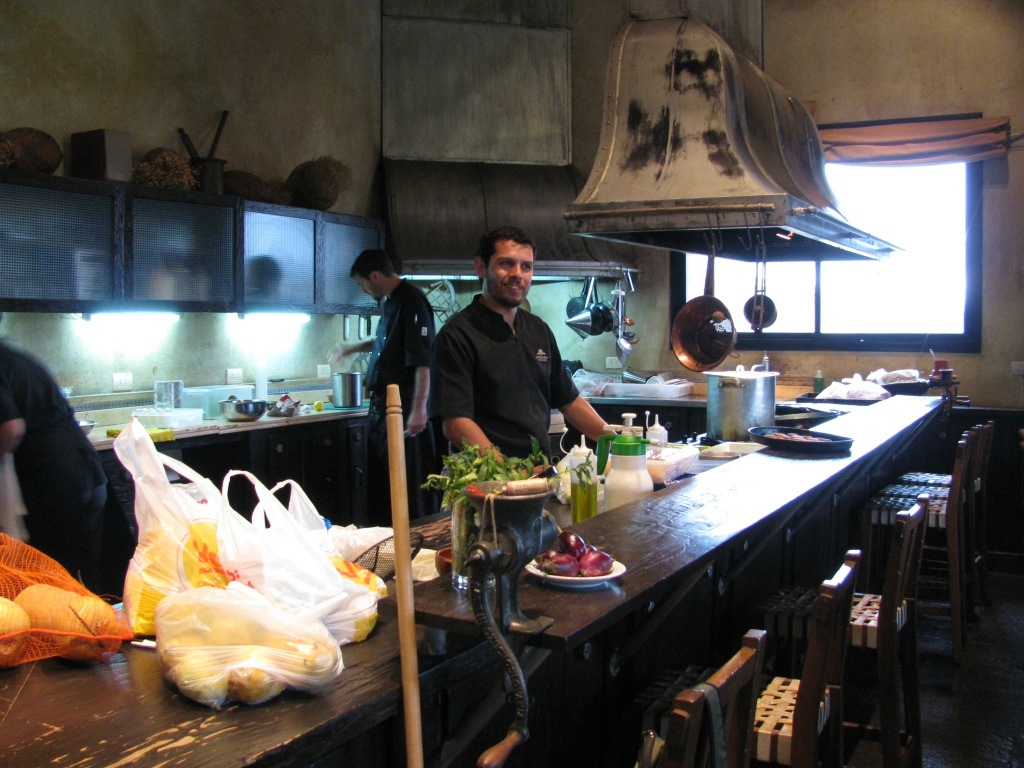 We do a tasting and then we are off to Salentine, Dutch owners, this place is out of this world!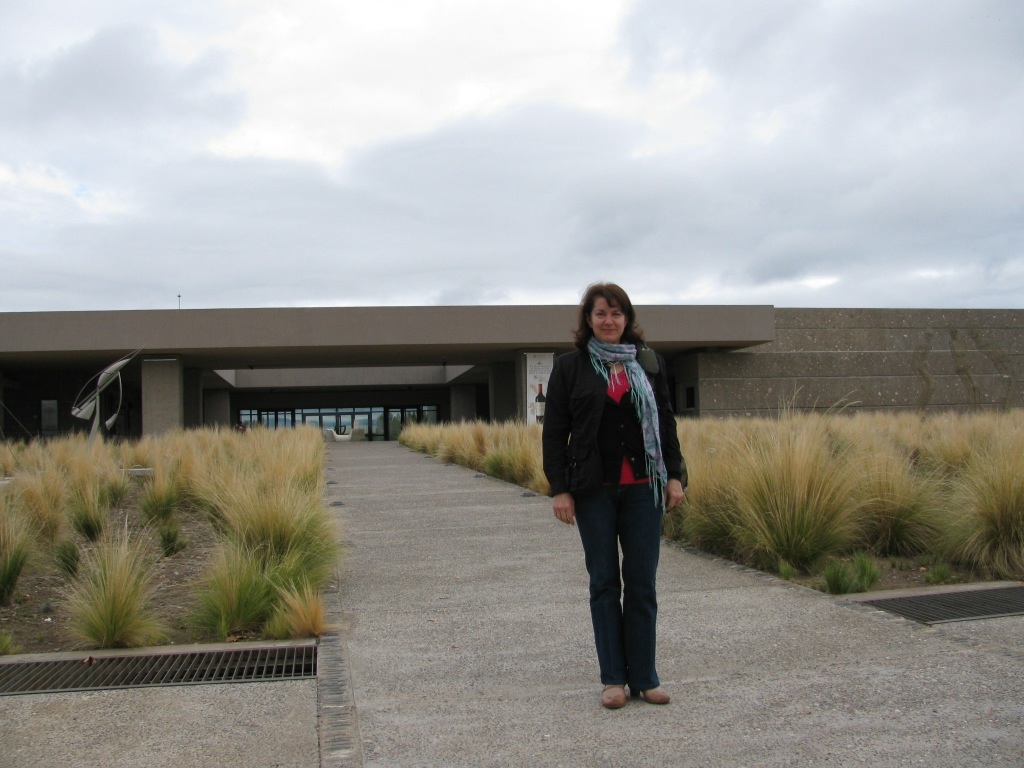 This is me in front of the visitors center/restaurant/gallery. It's this crazy huge modern structure in the desert and surrounded be vineyards, a little surreal.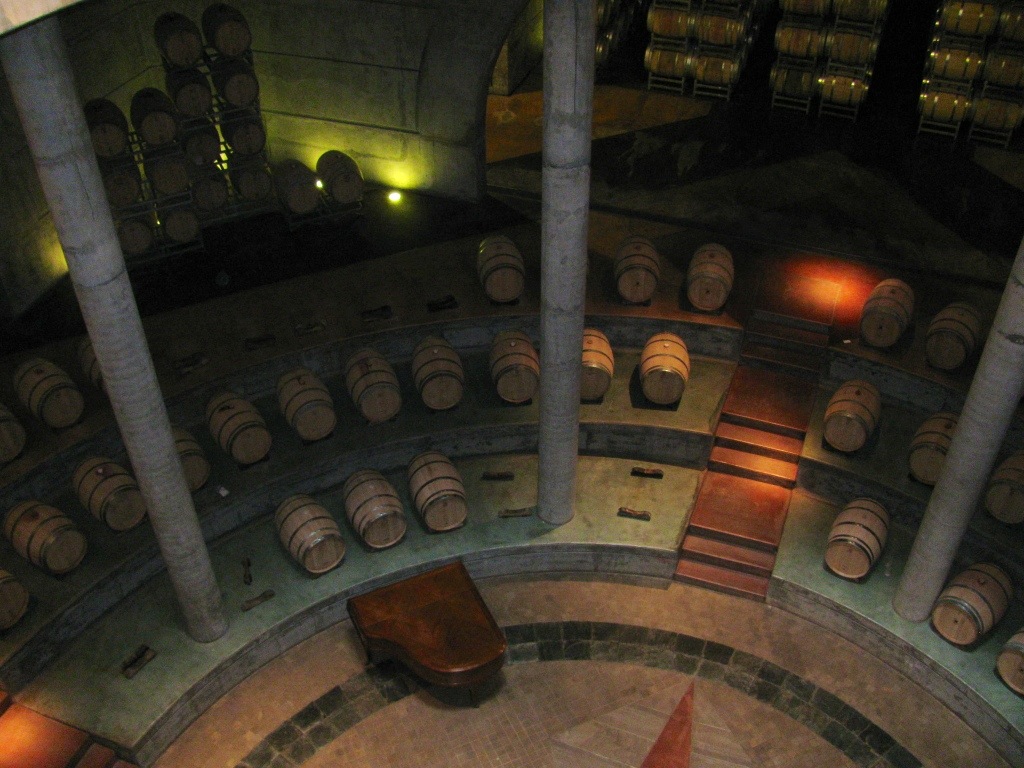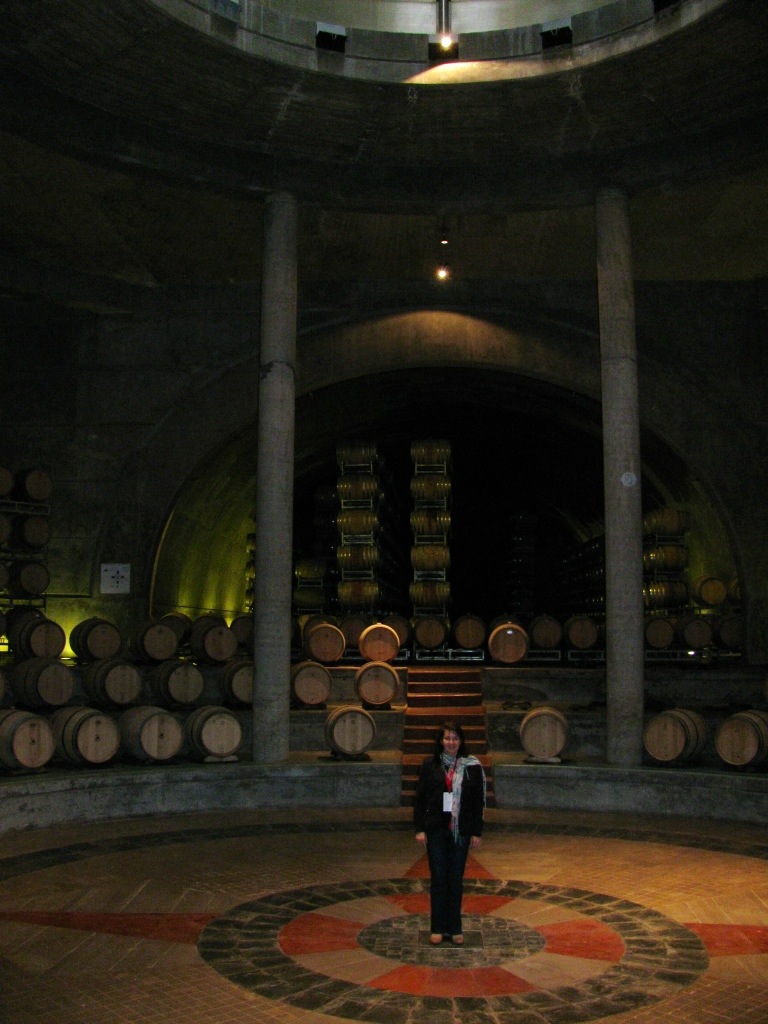 The cellar was designed as a theatre, guests sit around the center with their backs resting on the barrels. The acoustics in this place were crazy! Standing in the middle your voice has this very soft quality, but you feel as though you are holding a microphone. This place is a business no question but also an indulgence for the mixing of wine, art, food, culture and the breathtaking environment.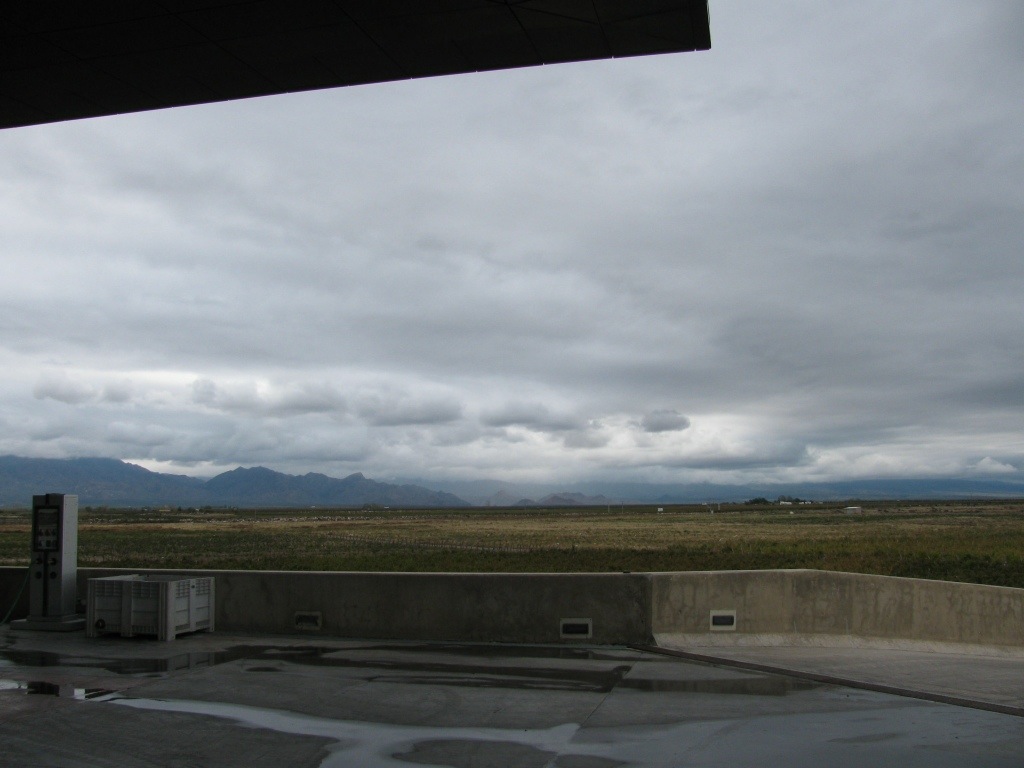 Last stop for the day and lunch at O-Fournier. This bodega again is modern and has a roof like the wing of a plane, it's aerodynamic shape helps to quickly move the air/fumes from the tanks.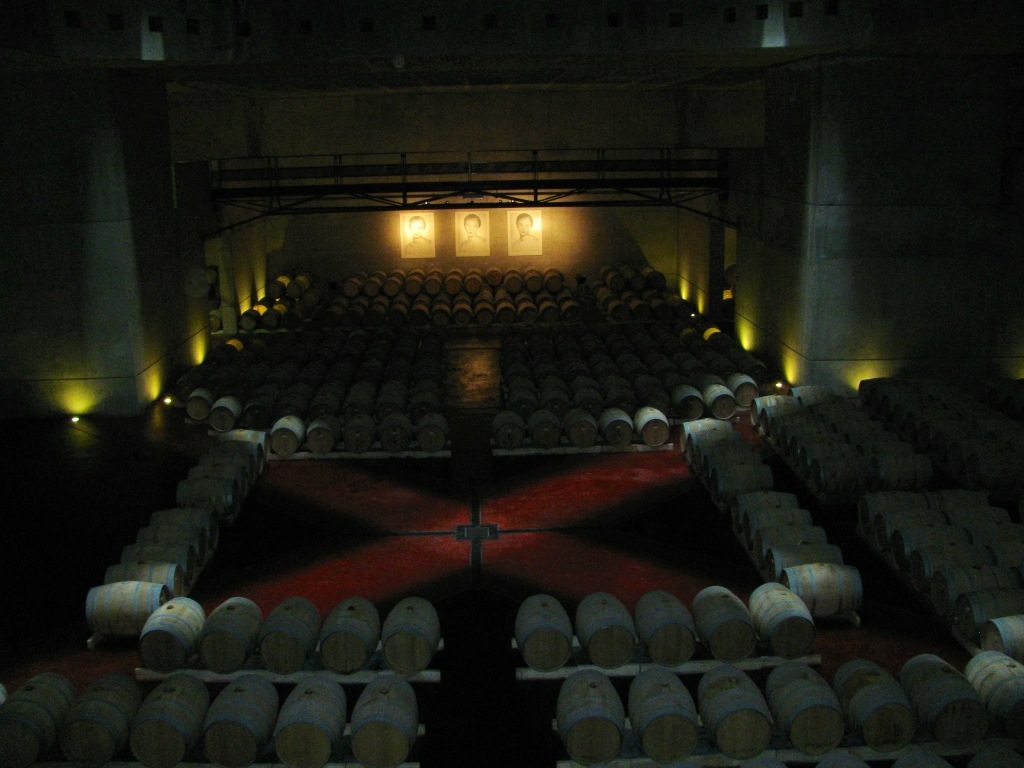 Designed by the same team as Salentine, this cellar is a cross rather than round and displays some really interesting art. I had a fabulous meal with wine pairing looking out at the Cordillera De Los Andes, even if it was overcast! I tasted a lot of wine this day and was really full after lunch. This is a special place!